When emergencies strike Jeffrey's certified technicians are available 24/7 to handle any job regardless of its size or circumstance. We specialize in water, fire, smoke, storm & wind damages, temporary board ups, bracing, temporary repairs and mold remediation. When an emergency situation occurs, you want to minimize the damage by acting as quickly as possible. We offer direct insurance billing and work with most insurance companies.
Water Damage:
Jeffrey's handles a variety of water damages from black water to a pipe bursting and everything in-between. Our certified technicians are highly experienced and sympathetic to any individual in an emergency situation. Our professional grade fans, dehumidifiers and specialized moisture detectors helps to minimize the potential of microbial growth. Once your structure and contents are dry according to recommended industry standards, we put everything back where it belongs and can begin the repair process. Whether you're a home owner or a business owner Jeffrey's will promptly help in your time of need.
Board-Ups, Bracing & Temporary Repairs:
Has a strong wind blown part of your carport down? Or maybe a window was broken and you need it temporarily boarded up. Whatever the case may be our technicians offer prompt 24 hour service for all of your temp needs.
Mold Remediation: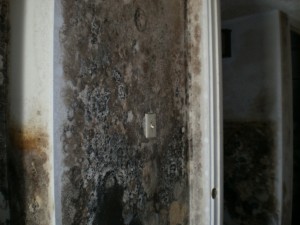 When you have excess water and moisture over a period of time mold will develop. Jeffrey's certified technicians are highly trained to identify the issue and remediate the mold and restore the home to pre loss condition. We have a team of environmental hygienists who then test the areas affected and inspect the samples in their laboratory. This is to make sure all mold levels are normal. A microbiological analyses is sent to us when complete. We recognize mold not only damages property, but can jeopardize human health and our goal is to remove this hazard with minimal disruption to you.
Fire Damage: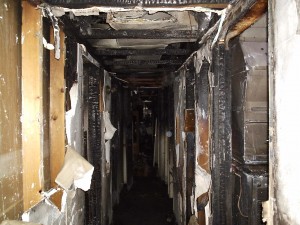 Jeffrey's offers fire damage services ranging from a small smoke damage to rebuilding large loss fire damages. Our experienced technicians will demo any affected rooms and rebuild from the ground up to put your home back to pre loss condition. We work direct with your insurance company and offer direct insurance billing.